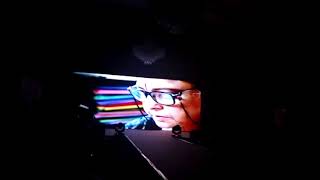 Indrani Chakravarty is designing the first institute in India to combine research with practical work and care for the elderly. The project not only will provide necessary services to the elderly in Calcutta, but also could eventually draw necessary attention to the plight of the eighty million elderly in all of India.
#Aging
#Health & Fitness
#Gerontology
#Old age
#Retirement
#Middle age
#Death
#Geriatrics
#Ageing
Indrani's introduction to the problems faced by the aged began when she was a small child. "I was the one who took care of my aging grandmother," Indrani explains, "and I spent a lot of my childhood around her." But her formal interest started in 1979, just before she began her fellowship work with the Indian Statistical Institute (ISI). "I was personally inspired by my father," Indrani explains, "who was about to retire at the time I joined ISI. He first made me aware about the need of this section of society."During her project with ISI, Indrani contrived her own research methods, surveyed a large population of the elderly, personally interviewed the respondents, analyzed the data, and discovered a real need. She documented these needs and presented them at a series of professional meetings. She visited Japan and studied foreign welfare systems. But it was not until 1988 that she turned to "action-oriented" research. She is now building her institute of gerontology, which already has a staff of about five people serving the retired. And what about when it is time for her to retire? What does she want her life to be like? Says Indrani, "That is not an issue. I'll never retire."
In 1982, when Indrani first visited Japan as part of her Ph.D. research on retired people, she saw something she had never seen in her own country: clubs, restaurants, and libraries exclusively for the aged. She saw an entire network of geriatric units, including the enormous Tokyo Metropolitan Institute of Gerontology, and nutritional support, recreational, psychological, and counseling services designed strictly for people over sixty. Having studied issues surrounding gerontology in India for over three years, she decided that India shared the need for support structures for the elderly.The Calcutta Metropolitan Institute of Gerontology, founded by Indrani in 1988, now serves as a base for her myriad of smaller ideas, all intended to provide a meaningful life for people over sixty. These ideas include a mobile medical care unit, medical centers located in slum areas (that would also provide food, clothes, and blankets), recreational programs, a home for the abandoned elderly, a library, an adult literacy program, a lobbying drive for special seats for the elderly on Calcutta's buses, a computer training program, and various postretirement job opportunities. She has also established the first journal in India, Aging, that covers issues specifically concerning people over sixty.One of Indrani's ideas is to train elderly people in simple computer data entry, which is the kind of work she believes many companies will be willing to contract out to elderly people. She also plans to win employment for retired people in such positions as phone managers and in various cottage industries. "Ultimately,"says Indrani,"our objective is to create an awareness by our services so that our society, government, and other public organizations recognize the problem as a social problem and can take remedial measures."
Fifty years ago, according to Indrani, the aged formed such a small part of the population that society could ignore them. Today, that is no longer the case.The 1981 India census tallied forty-three million people over the age of sixty living in India; today there are over fifty million and the number is increasing even faster than the general population because people are living longer. Eighty million is a moderate projection of the population of the elderly by the year 2000.In the past, India's joint family system, its tradition of respect for the aged, and its general structure of senior ownership of property provided people over sixty with an honorable place in society and in their families. But with a combination of industrial growth, urbanization, and Western influences, these systems are rapidly breaking down, leaving many of India's aged without forms of support. Many of these people, especially the poorer classes, have also retired from jobs that lacked retirement benefits, leaving them without either financial support or the extended family's protection."The fact is,"says Indrani, "most retired people I meet didn't want to retire." Once retired, people over sixty suffer a variety of problems, ranging from boredom and a sense of abandonment and loneliness which can indirectly lead to illness and lack of health care."The awareness that old people need special care for themselves has still not caught on in India," Indrani says. "Even when we have medical camps for the elderly, we find people bringing their children instead of their aged parents."
The Calcutta Metropolitan Institute of Gerontology is Indrani's first giant leap toward reenfranchising Calcutta's aged. Located in Beliaghata, the institute combines research and welfare activities. It already offers medical facilities, counseling, and computer training to dozens of Calcutta's retired.Indrani plans to take her services beyond the institute to people's homes, starting in the slums. "Since our work aims at the welfare of the poorest section of the community, our target is slum-dwellers first, followed by the lower middle income group," explains Indrani. "At present we want to keep our work focused on those elderly citizens who do not have any old-age security." However, some of Indrani's services, such as computer training, do reach the more middle-class elderly. Doing so is important for the beneficiaries, but it also helps Indrani's broader work, since these programs are prime recruiting grounds for the elderly volunteers who are so important to many of her other labor-intensive undertakings.Just outside her office, in the slums of Beliaghata, Indrani conducts surveys about the aged, typical of her research and action model-building approach. She then figures out which of her welfare schemes - mobile health units, welfare camps, or vocational training - are best suited for the region. She is currently working on a geriatric medical unit that will provide free medical facilities for fifty people at a time. And for those senior citizens who have no home, Indrani has purchased some land near Dum Dum airport in Calcutta on which she wants to construct a model home for the elderly.Indrani carefully evaluates and documents her programs for older people. Each such evaluation is a contribution to the national discussion she hopes to help spark. While her programs feed the national debate, her new magazine will help define and amplify it.